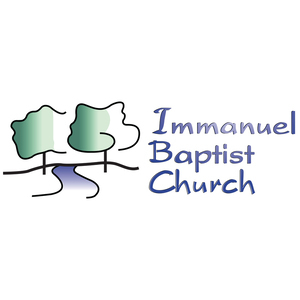 Dear Family of Immanuel,
"If I then, the Lord and the Teacher, washed your feet, you also ought to wash one another's feet. For I gave you an example that you also should do as I did to you." (John 13:13-14)
"Do nothing from selfishness or empty conceit, but with humility of mind regard one another as more important than yourselves; do not merely look out for your own personal interests, but also for the interests of others." (Philippians 2:3-4)
When this journey with covid-19 entered our lives as a church family back in March of 2020, we were unsure of where we were headed. When we were compelled by government leaders to close our doors to public gatherings, we were entering a new experience together. Our response has been to continue being the church, building strong lives in Jesus, while seeking to prioritize the well being of one another and to protect our testimony in the midst of our community. I look back and praise God for the tremendous way He has molded us. As a church you stayed with us through our online efforts, you looked out for the concerns of many who were homebound, you surrounded one another in prayer, and you supported in financial ways that allowed us to improve our outreach through greater technology, all while we launched major physical renovation projects.
Eventually on August 23, 2020, we reopened to public gatherings for Worship Services and other opportunities. During these indoor gatherings we have maintained a care for one another and a respect for the decisions of government leadership as we abided by the mask and social distance requirements. I believe God gave us an opportunity to truly display the verses I listed at the top, and for me as pastor, I have been deeply grateful for the care and respect you have shown to one another. As we move into a new phase, may we do so with the same commitment to humbly care for and respect one another.
Governor Murphy has set Friday, May 28th, as the day to follow the CDC recommendation and to ease restrictions that have impacted our indoor gatherings. Therefore, as of this coming Sunday, May 30th, we will be adjusting our guidelines as follows:
Wearing of masks and choosing social distancing will be optional, but no longer mandatory during our Worship Services and other indoor gatherings. We recognize that for some this announcement will be met with "Hallelujah!!", while for others it may bring a sense of "I'm not sure if I'm ready for that yet." We can share the same faith in God and have different views and different comfort levels in this regard. So we encourage all to respect one another's preference and celebrate our ability to still praise the name of Jesus together.
Initially we will be adjusting our seating requirements with an effort to accommodate differing levels of comfort. One side of our sanctuary will no longer have the social distancing tape and will be available for normal seating. The other side of the sanctuary will continue to provide social distance seating exactly as we have had over these last several months. As we remain one body in Christ, everyone is welcome to sit on either side.
We will continue with our 9am and 11am Worship service options. For those with greater concern for social distancing, currently the 9am service has been the lighter attended service. Our live stream Worship Services will continue to provide the wonderful opportunity for many to join in remotely.
We continue to ask you to stay home if you are experiencing symptoms of covid-19, or if you know that you have been exposed recently to someone who has tested positive.
Let's keep agreeing to love God with all our heart, soul, mind and strength, and love one another!
Immanuel Baptist Church • 8567791807 • info@ibclife.org • 6 S Poplar Ave Maple Shade, NJ 08052